Archive-Hourly Garage Parking

MENU
HOURLY GARAGE PARKING
RIC offers parking spaces for hourly use on the first level of our parking garages. Hourly parking is a few quick steps away from the terminal building and perfect for picking up and dropping off travelers.
Rate Information
$24.00/day
$2.00/hour
(fractional)
Less than 60 minutes is free.
Otherwise, normal rates apply.
Location

North and South Garages across the terminal.

Distance to Terminal

Walking distance.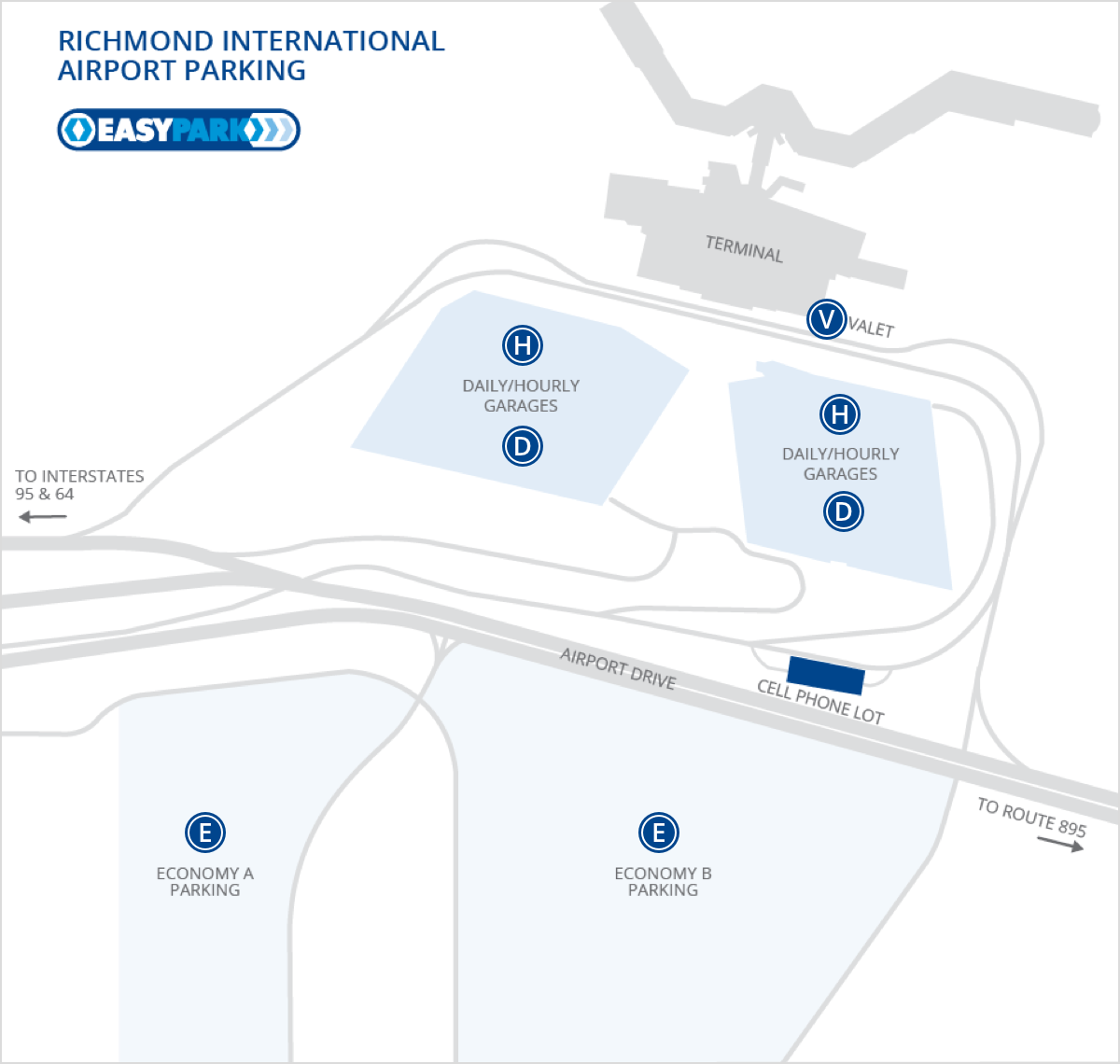 Directions and Payment
As you enter the airport, follow the signs to the Hourly Parking entrance.
Cashiers: Available 24 hours a day, 7 days a week.
Credit Cards: Major credit cards accepted at the exit plaza and at convenient AutoExpress stations. Airport parking facilities also accept Apple Pay and Google Pay.
AutoExpress: Take your parking ticket with you while you travel and pay in the airport upon return. You'll enjoy a 30-minute grace period during which no additional charges will accrue, plus a speedy exit via express lanes at the exit plaza.  AutoExpress pay stations are conveniently located in the terminal and parking garages.


ECONOMY PARKING
HOURLY GARAGE PARKING
DAILY GARAGE PARKING
VALET PARKING
Hourly Rate
$1.00/hour
(fractional)
$2.00/hour
(fractional)
$3.00/hour
(fractional)
$2.00/hour
(fractional after the first
24 hours)
Daily Rate
$7.00/day
$24.00/day
$12.00/day
$21.00/day
Distance to Terminal
FREE Shuttle
Walking
Walking
At Terminal
Questions? Contact Parking Services at 804-236-4030.
Capital Region Airport Commission
1 Richard E. Byrd Terminal Drive, Suite A
Richmond International Airport, VA 23250