PAY LESS,
FLY MORE

I'm interested in:
ECONOMY
PARKING DAILY
GARAGE PARKING HOURLY
GARAGE PARKING VALET
PARKING
Get to your flight faster
Parking at RIC can't be beat in terms of value, safety, ease and convenience. We offer on-site lots and competitive rates to get you to your destination on time – and on budget! We even offer valet services right at the front door.
$7.00 / day
$1.00/hour (fractional)FREE EasyPark Shuttle
$12.00 / day
$3.00/hour (fractional)
Less than 60 minutes is free.Walking distance to Terminal
$24.00 / day
$2.00/hour (fractional
Less than 60 minutes is free.Walking distance to Terminal
Getting to RIC
"All roads lead to Richmond," which makes it even easier for you – and nearly four million others – to fly from/to RIC each year. The terminal is located one mile off Interstate 64 (exit 197A/Airport Drive). Also accessible via I-295 or Route 895/Pocahontas Parkway.Try our Richmond International Google Map for specific directions from your location >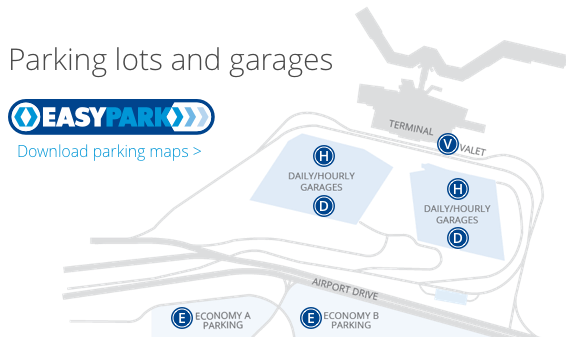 Capital Region Airport Commission
1 Richard E. Byrd Terminal Drive, Suite A
Richmond International Airport, VA 23250