Richmond International Airport Reports Busiest November Ever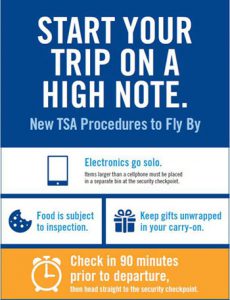 Richmond International Airport, VA (December 29, 2017)

Richmond International Airport (RIC) reports that November 2017 set a new, November passenger traffic record of 316,622, beating the previous mark of 311,031 set in November 2007.

"Much as the economic news for the Richmond Region has been favorable, the Airport has consistently reported growth in activity," said Capital Region Airport Commission president and CEO Jon E. Mathiasen, AAE. "We see continued strong demand for air travel, air carriers responding by increasing seat capacity at RIC, and – barring unforeseen hurdles – clear momentum heading into 2018."

Passenger Traffic
For November 2017, Richmond International Airport reports a 5.1 percent increase in total passengers versus the same period a year ago. Delta led all airlines with a 34.4 percent share of passengers carried. All major network carriers reported year-over-year gains, led by JetBlue (+12.5%). Through November, 2017 passenger traffic has increased 2.8 percent to 3,365,206.

Cargo
Total cargo, measured as the sum of freight and mail, decreased 3.2 percent from November a year ago. For the calendar year to date, total cargo is up 1.8 percent.

Operations
Aircraft operations increased 7.3 percent, with air carriers, general aviation, and military operations all reporting growth versus a year ago. Operations at RIC are up 1.0 percent for the calendar year to date.

View the monthly aviation summary.

Wrap Up
On November 14th, ultra-low cost carrier Spirit Airlines announced plans to launch daily service from Richmond to Orlando (MCO) and to Ft. Lauderdale (FLL) beginning March 15, 2018.
Allegiant has increased its Spring Break flight frequency for Richmond-St. Pete/ Clearwater (Tampa Bay) to three weekly roundtrips, starting in late February.
Over the last few weeks, RIC conducted a public information campaign called "Start Your Trip on a High Note" to provide helpful time-planning and screening tips for holiday flyers.
About Richmond International Airport (RIC)
Richmond International Airport (RIC) is one of the most modern and well-equipped airports in the eastern United States. Scheduled service from RIC offers nonstop flights to major domestic destinations and connecting options to points around the globe. Annually, RIC welcomes more than 3.6 million passengers. For more information, please visit flyrichmond.com.
###
Contact:
Troy M. Bell, C.M.
Director – Marketing & Air Service Development/PIO
tbell@flyrichmond.com, 804-226-3022